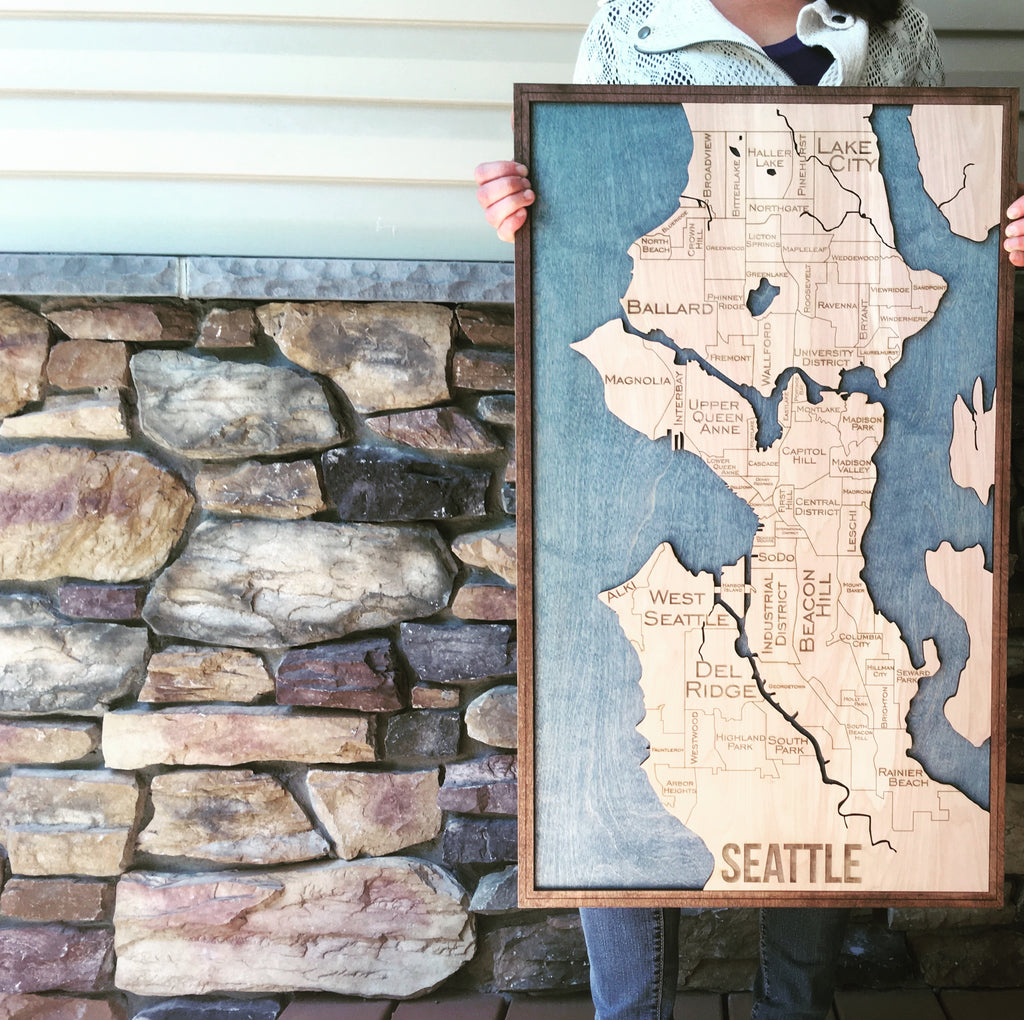 Making of - Seattle Neighborhood 3-d Map
So I'm a blog newbie.  I wrote a nice long informative blog post and clicked save.  It didn't save.  So this is attempt number two.  It will be less long.  Less informative.  But here is a video of our latest project:
And yes, he is so tired. ;) 
The size shown here is 18x30" in natural birch with a custom requested walnut stain frame.  
The color of the water is "weathered navy" though I'm hard pressed to describe it as navy blue.  To me, navy blue is nearly midnight.  This is a beautiful muted jewel toned blue.  Less bright and strong than our indigo, and more matte than our metallic.  Very pretty and a strong nautical vibe.
To purchase one for yourself, check the link here: Seattle
---